BOOK FOUR
Tom Traferatops Learns About Coding and Future-Ready Skills
Tom is a dinosaur who—along with his friend Kate and the rest of his dino class—learns the foundations of coding while picking up some future-ready skills along the way.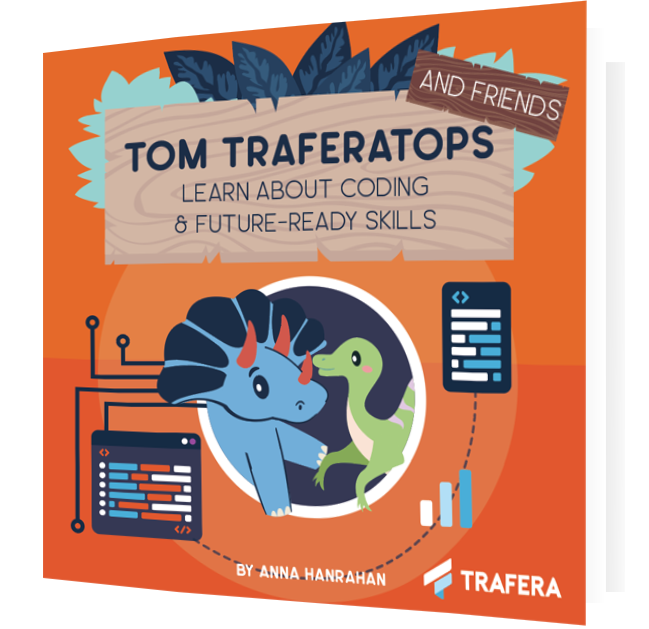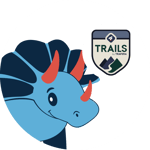 Tom Traferatops wants to tell you about the

hundreds of free lessons available on the

TRAILS Digital Lesson Library

!
About the Book
Tom is a dinosaur who is about to learn the key components of coding through a seriously fun class activity.
Take your class along as Tom and his friend Kate learn about:
The basics of coding

Future-ready skills like creativity, collaboration, and perseverance

Iterating, testing, and trying again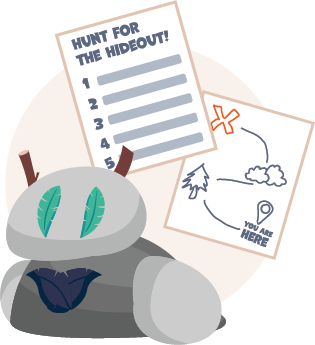 Digital Read-Aloud
If silly voices and storytime isn't your strength, you can still follow along with Tom's story using this digital read-aloud!
Free Digital Lessons
"Tom Traferatops and Friends Learn Coding and Future-Ready Skills" is part of a broad series of lessons developed for TRAILS Digital Lesson Library by Trafera. With free TRAILS lessons, your class can continue Tom's story and write their own story of becoming future-ready with skills like coding.
Right Technology. Right Support.

Bright Future.
Trafera is a top vendor of instructional technology who knows that amazing learning experiences take a lot more than tech.
Partner with Trafera for:
A vendor dedicated to K-12 and your students
Personalized (and personal) customer experience
Exclusive access to the TRAILS Digital Lesson Library