Creating
Hybrid Teaching

Studios
Translating front-of-the-class instruction to a digital online format isn't easy, but it's more important than ever. Here's how Newlline interactive panels and Aver teaching cameras can keep your learners connected and engaged no matter where they are.


Plug-n-play

Presenting and Video Tools
This simple setup is a great way for teachers to present simultaneously to both in-person and remote learners. Educators can dynamically flip between showing a classroom view through the Aver Video Bar or just sharing the on-screen content displayed in-class on the Newline Interactive Board.



Newline Mobile Cart (Optional)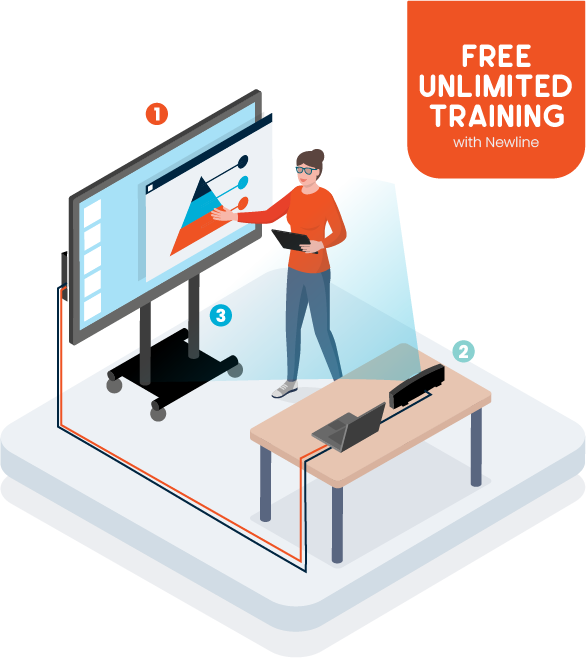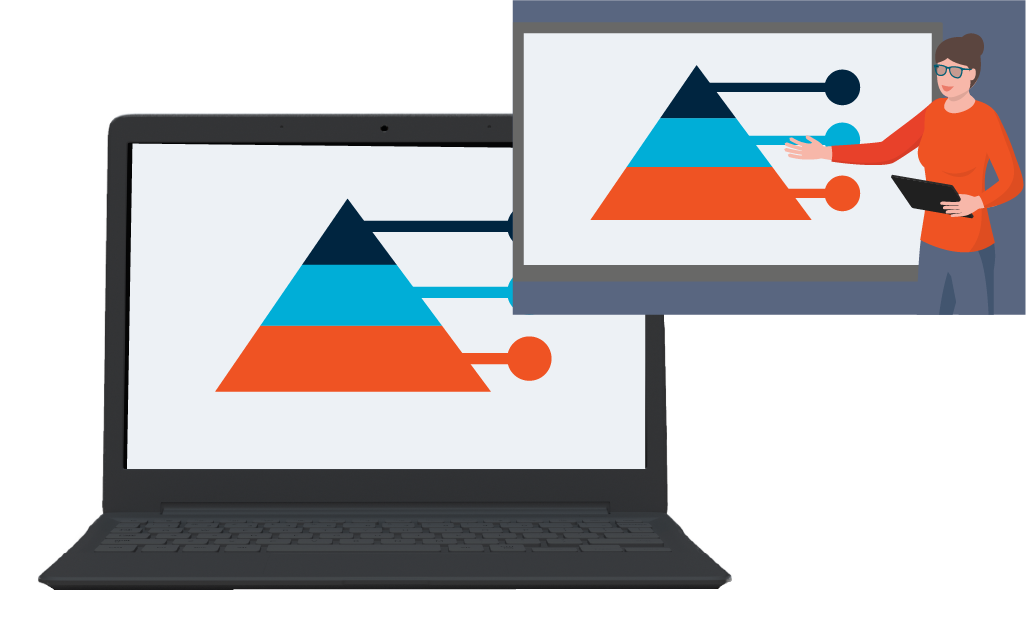 More Engaged

Online Learning
Newline Interactive Panels increase student engagement both in and out of the classroom. 20-point touch teaches in-person learners how to get hands-on with creating, exploring, and problem-solving, while easy two-way screen sharing lets online students participate by presenting their own creations, work samples, and questions.
Hybrid Teaching

Bundle
A perfect pair for any teacher. What you get:
Newline 75" RS+ Interactive Panel (Optional Mobile Cart)

AVer VB30 Video Bar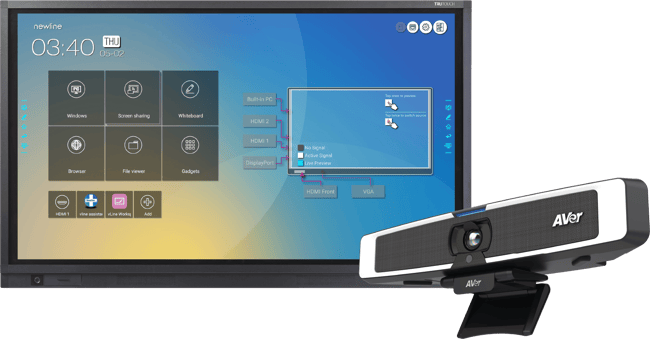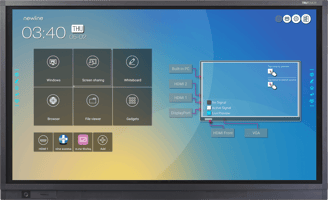 Newline RS+ Interactive Panel
75" Active Screen (65" and 86" available)
Tempered Glass with Anti-Glare
Backlit LED
3840 x 2160 (4K) Resolution
20 Point Touch
Forward Facing Speakers
Free Unlimited Technical Training for Teachers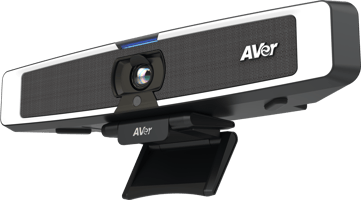 AVer VB130 Video Bar
4K Video
Built-in Soundbar
AI Auto Tracking Modes
4x Zoom
Privacy Shutter
Built-in Illumination
Compatible with all Major Video Conferencing Platforms
FREE DOWNLOAD
Creating Hybrid Teaching Studios
How can your school best use technology to support teachers adjusting to hybrid? See our suggestions for the perfect hybrid teaching setup in this free digital download.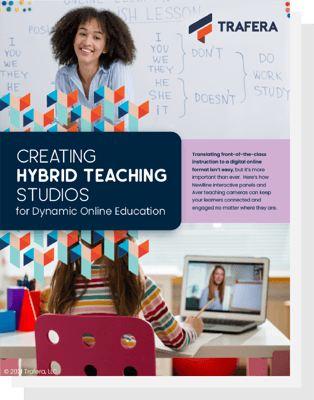 Right Technology. Right Support.

Bright Future.
We want to partner with you on your next technology initiative. Our helpful sales team will work with you to build a unique plan for your school and will be by your side from purchase to deployment to repairs and beyond.
Partner with Trafera for:
A vendor dedicated to K-12 and your students

Personalized (and personal) customer experience

Exclusive access to the

TRAILS Digital Lesson Library
Claim Your Free Consultation