Meet Trafera
We may be a top vendor of education technology but at Trafera we don't measure success on the number of boxes we sell. We measure on how that technology is used to transform the learning experience. Learn more about how Trafera can help improve teaching and learning with tech:
Full Support for Your Schools #EdTech

Integrate Tech Into Your Teaching with TRAILS
Test out Trafera's digital lesson library, TRAILS, for free using the demo below. This collection of ready-made lessons was developed by teachers for teachers and each one is carefully aligned to meet a number of education standards including NGSS and ISTE.
See for yourself what impactful technology integration can look like in your classroom: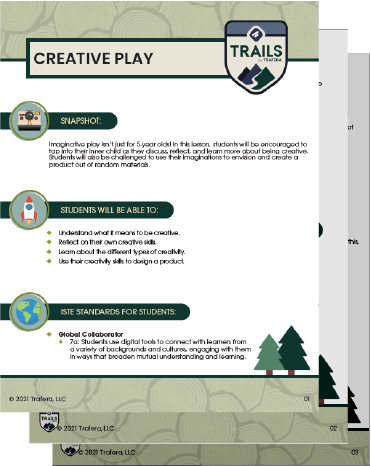 More from Trafera and Class Tech Tips
Watch our webinar with Monica Burns from Class Tech Tips as we breakdown the different levels of Google Workspace for Education and som common use cases in the classroom for each.